La Conchiglia is a small family-run campsite, an ideal place for those who love to spend a weekend at the seaside, to the traveler who chooses us as a starting point to discover the surrounding area, and to the family who wants to experience an outdoor vacation in complete serenity without having to worry too much about chasing their children thanks to the small size of our campsite and our attention to the little ones.
What strikes every guest who stays with us is the pleasant atmosphere of familiarity and welcome, that feeling of feeling "at home" distinguishes our family, which for nearly 30 years has been making 'care to meet the needs of every guest, or at least trying to.
For us, every guest is unique!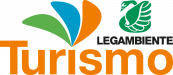 Camping la Conchiglia
Via delle Nazioni Unite 88, 30015 Chioggia VE
Copyright 2023 - Tiozzo Effe srl Via Lampara 2, 30015 Isolaverde CHIOGGIA - VE | Partita IVA 04548620279
|
Privacy Policy
|
Cookie Policy