What could be more beautiful than waking up in the morning with the sweet chirping of birds, the smell of the sea, and in the evening falling asleep with the sound of the waves of the sea.
Our pitches of about 65 square meters are shaded and on a grassy ground, equipped with electrical outlet (6 amps), white water drainage.
A toilet block with showers, dishwashers, clothes washers and a laundromat.
For those with mobility difficulties, there is an accessible bathroom.
Arrival time is from 11 am while departure by 10 am.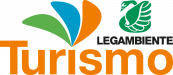 Camping la Conchiglia
Via delle Nazioni Unite 88, 30015 Chioggia VE
Copyright 2023 - Tiozzo Effe srl Via Lampara 2, 30015 Isolaverde CHIOGGIA - VE | Partita IVA 04548620279
|
Privacy Policy
|
Cookie Policy