Passing through natural sand dunes with green bushes typical of the Mediterranean scrub, you arrive at the Sabbia e Sale baths, a wide beach of golden sand, a safe sea that slopes gently is the ideal place to relax and sunbathe while your children play in absolute freedom and safety.
Sabbia e Sale is among the beaches on the Venetian coast awarded by Italian pediatricians as an ideal place for families so much so that it was awarded the Green Flag.
Guests can use an area equipped with umbrellas, deckchairs and sunbeds (from 4th to 12th), 1 group of toilets and hot shower with token.
For a tasty lunch you can try the Aquasalata Restaurant which offers delicacies from our area, have lunch on the beautiful seafront terrace, or if you prefer a quick lunch turn to our bar staff who will be able to advise you among the many snacks and sandwiches.
BEACH WEDDING: Sabbia e Sale is the exclusive location to celebrate your wedding or an anniversary, at sunset the reflections of the sea, the sky, the sand give unique photo shots.
Possibility to stay at our bungalows at the Conchiglia campsite.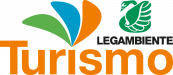 Camping la Conchiglia
Via delle Nazioni Unite 88, 30015 Chioggia VE
Copyright 2023 - Tiozzo Effe srl Via Lampara 2, 30015 Isolaverde CHIOGGIA - VE | Partita IVA 04548620279
|
Privacy Policy
|
Cookie Policy