Our Bungalows
If you love nature but prefer the convenience of masonry accommodation with all the comforts, we recommend our bungalows.
Surrounded by greenery, they are the ideal solution for spending a trip out of town or a vacation between the sea and nature or simply to unplug.
Get advice on the best solution for you!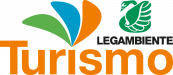 Camping la Conchiglia
Via delle Nazioni Unite 88, 30015 Chioggia VE
Copyright 2023 - Tiozzo Effe srl Via Lampara 2, 30015 Isolaverde CHIOGGIA - VE | Partita IVA 04548620279
|
Privacy Policy
|
Cookie Policy